Aztec Media is a full service design agency located in Aztec, New Mexico's downtown National Historic District. We work as a team to produce everything from creative, eye-catching informative websites, photography, advertisements, video and email marketing. Whether you need a fully integrated marketing solution or an individual marketing tool, Aztec Media can get the job done and give you the edge.
We work directly with you, providing personalized, unique media solutions that cater to your business needs. Aztec Media enjoys working with our clients both big and small, building long and productive relationships – we'd love to talk to you.
Discovery and Research to Design and Development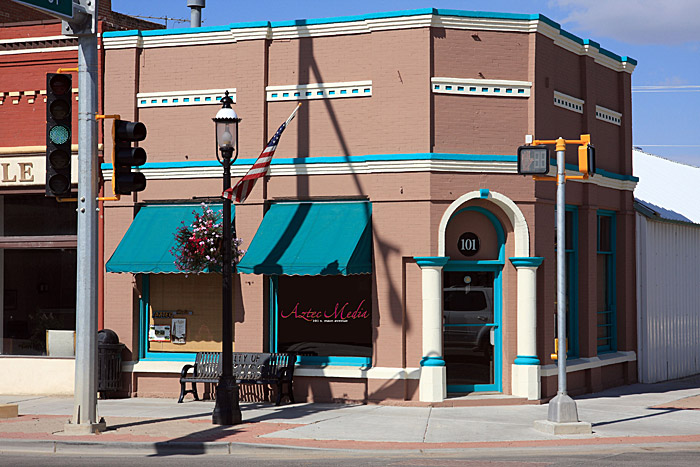 Our Team
Anna M. Chavez is Aztec Media's principal designer. Her portfolio demonstrates the best of a UNM fine art undergraduate and Art Institute graphic design education. With over 30 years of traditional and digital production experiences, Anna produces high quality visual solutions in graphic and web design to effectively communicate the clients objectives.
Daniel R. Hise is an Art Institute of Pittsburgh graduate specializing in Interactive Media Design with audio/video/photographic elements. He serves as Aztec Media's web master, internet site designer and programer, and A/V editor. Daniel has over 20 years experience, providing Aztec Media's clients with the highest level of technology services available within the region.
Stephen W. Nash of Four Corners Video, a retired high school teacher, has 22 years of experience teaching video production and public speaking at the high school level. During his tenure, he and his students produced a wide variety of video projects in the studio and in the field. Four Corners Video is now actively involved with the filming and editing of website videos.